Dynamika has designed the SPABIKE ®, a concept combining balneotherapy and fitness exercise. We supply a range of equipement such as the Spabike Tonic and Relax and the Spa jogger which offer biking and walking exercices combined with multple jet massage.
The benefits of hydrotherapy have been recognized for thousands of years.
Active hydrotherapy combines spa health-care with physical exercise.
The SPA-BIKE bath contributes remarkably to the improvement and treatment of circulatory problems.
Hydro massage biking therapy is a health care and fitness revolution. Active lymphatic drainage strengthens circulation and has positive and beneficial results on health and skin texture and improves athletic endurance.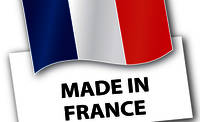 Customise you Spabike
Your Spabike can be customised woth many colors and advanced functions